Preserving, Restoring & Correcting Vision
Cornea & Laser Vision Correction Specialists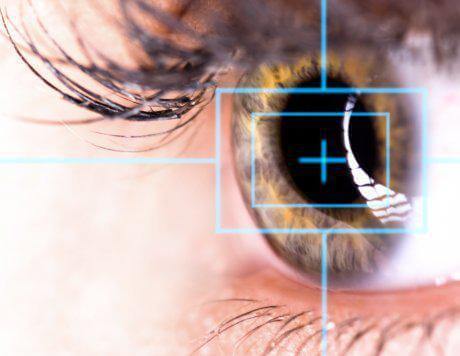 Cornea Eye Institute
The ophthalmologists at Cornea Eye Institute, are laser vision specialists providing patients with the very latest treatments for myopia, astigmatism, cataracts and Keratoconus from their comfortable and innovative offices in Los Angeles, Beverly Hills and Orange County.
Cornea Eye Institute welcomes new patients and accepts most major forms of insurance. Contact the offices today for more information.
The Latest Technology
The Cornea Eye Institute is always proud to be one of the first adopters of technology to better serve our patients. For LASIK we have two of the very best and up to date FDA approved lasers. The VISX Star 4 with Wavescan and Allegretto 500 for customized wavefront guided LASIK surgery. For cataract surgery we use the Catalys system and for cornea transplants we were one of the first to use the Intralase femtosecond laser. For patients with keratoconus we have been offering cornea cross-linking for the past 15 years and have treated over 2000 patients.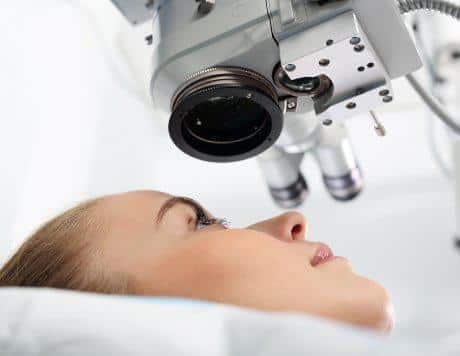 Internationally Acclaimed
Ronald N. Gaster, M.D., F.A.C.S., is a board certified, fellowship trained ophthalmologist in private practice in Beverly Hills and Orange County, California, and Clinical Professor of Ophthalmology at the Jules Stein Eye Institute, UCLA School of Medicine and the Gavin Herbert Eye Institute, University of California, Irvine. He is on staff at Cedars Sinai Medical Center in Los Angeles, Long Beach Memorial Medical Center, and the University of California, Irvine Medical Center.
First Step to Clear Vision
If you're tired of relying on glasses or contact lenses to see clearly and perform basic tasks, consider laser eye surgery at our LASIK Los Angeles practice, also serving Beverly Hills and all surrounding areas. Please contact us today to schedule a complimentary consultation and start your journey to clearer, crisper vision. We look forward to working with you!
We provide consultations for Vision Correction, Cornea, Keratoconus, and Cataracts in Los Angeles and Orange County.
At the Cornea Eye Institute we offer the best specialized eye care in the Los Angeles area. Our team of top-level cornea and laser vision correction specialists proudly serves their patients with compassionate, and expert eye care.
Whether you're exploring laser refractive surgery to minimize reliance on glasses or contact lenses, or dealing with cataracts, dry eyes, or any corneal condition, the Cornea Eye Institute can provide treatment with the latest technology helping you achieve the quality of vision you long for.
Our experienced providers have improved the lives of thousands of patients throughout the years and strive to provide state of the art care without losing the personal touch in their interactions with patients. Contact us today to schedule a consultation. We are dedicated to helping you achieve the quality of vision that you deserve!
Our Providers
Testimonials
Words from our patients
"Dr. Gaster is simply the best doctor for cross linking. I was hesitant to do the procedure so I did a ton of research trying to find the best specialist in the country. Dr Gaster was a part of the original FDA trails and is currently a leading expert in cross linking. His bedside manner is kind, professional, patient, and caring. He makes you feel comfortable and confident before, during and after the procedure. I'm currently writing this after my six month follow up appointment and I'm happy to report that my vision has significantly improved!! I wasn't expecting that, but I'm overjoyed to not need glasses anymore. I highly recommend Dr Gaster. Five stars."
Nicole Kunz
"IPL is a miracle! I have had dry eye disease symptoms for 4 years now and tried all of the drops – Xidra Restasis etc – with no great outcomes. After seeing a commercial for OptiLight, I found Dr. Gaster on the OptiLight (brand name for IPL) website and made an appointment a couple of months ago. When I went back for my 2nd treatment my eyes had improved. He did say that isn't always the case and 2-3 treatments are necessary to see improvement but I saw significant changes to my dry eye symptoms. He was wowed just like me when he saw my stats. It's not covered by insurance but if you know how it feels to deal with dry eye it will be worth it to you to try. To boot, Dr. Gaster is a friendly and knowledgeable doctor. He is talkative and so nice. He will sit and explain everything to you while you're with him and he does listen to his patients needs and concerns. He's a great doctor and I highly recommend!"
Matthew Morris
LOCATION
Cornea Eye Institute
9001 Wilshire Blvd, Suite 306
Beverly Hills, CA 90211
Phone: 424-278-1118
Fax: 424-278-1548
OFFICE HOURS
| | |
| --- | --- |
| Monday | 9:00 AM – 5:00 PM |
| Tuesday | 9:00 AM – 5:00 PM |
| Wednesday | 9:00 AM – 5:00 PM |
| Thursday | 9:00 AM – 5:00 PM |
| Friday | Closed |
| Saturday | Closed |
| Sunday | Closed |
GET IN TOUCH